At the Upper Riste Farm in Vestre Slidre in Valdres, they had a farmhand named Lodvar Kaarstad.

The amazing thing about Lodvar was that he could receive sensory input from real situations miles away.

I had the opportunity to observe and register phenomena around Lodvar Kaarstad for 12 years.

The documentation that formed the basis for the book I published in 1992, included about 700 cases.

The documentation has now increased to around 1300 cases.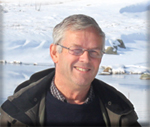 Torstein T. Royne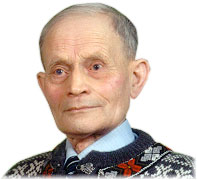 The phenomenon
Lodvar Kaarstad
- The accounts of such remarkable cases in this book, about a modest man in Lomen, means that it certainly deserves a place in Norwegian scientific literature.

Expand full review
Olav Robole
"Valdres"
- With access to this material it's difficult to deny that we are facing important mechanisms that we do not understand.

Erik Klippenberg
Director
Defence Research
- Maybe Research Minister Lilletun and Culture Minister Lahnstein should discuss these matters and also what should be done with Torstein T. Royne's unique material in order to better understand the unexplained.

Expand full review
Trygve Hildebrand
Drammens Tidende - Buskeruds Blad

- What one might hope for, is that others will be courageous enough to follow in Kaarstad's and Royne's trail, and that the universities will finally have their eyes opened to what an enormously important research area this is, lying stale for much too long, in the shadow of prejudice.

Expand full review
Professor Georg Hygen

- "I have now read the book in his English translation and I was duly impressed. I doubt whether there is any comparable case in the literature of a clairvoyant with such a run of successes that have been so well documented...

.... I was interested to discover from this book that Kaarstad's clairvoyance cannot function if the object to be located is deliberately hidden rather than lost. It seems that this is characteristic of dowsers in general who can often achieve remarkable hits in real life but fail when tested experimentally in the laboratory..

Dr. John Beloff
Department of Psychology, UNIVERSITY OF EDINBURGH

- Response letters are reproduced in the book verbatim, which may weaken the book as reading material, but it increases the usefulness as accurate documentation. This may be put to good use if Norwegian researchers, in the future, are able to overcome the fear of this phenomenon which they do not understand.

Expand full review
Kjetil Tandstad
Sunnmorsposten

- Royne's book may prove to be a new milestone in the history of para-psychology in Norway - a successor to Harald Schjeldrup's book The hidden man from 1969 and George Hygen's new and expanded edition of the same book from 1984. We will follow with excitement Torstein T. Royne's further research.

Expand full review
Kirsten Pauss
Parapsykologiske Notiser
- The book should be viewed as an exciting challenge to those who have an open mind such that they are willing to accept the existence of supernatural abilities, and who are willing to investigate the phenomenon. For others, the book is probably of less interest.

Expand full review
Chr. F. Borchgrevink
Tidsskrift for Den norske lægeforening
. - Royne also had close contact with Anna Elisabeth Westerlund the last years of her life. He approached her because he was interested in investigating similarities between her and Kaarstad's abilities. Royne and Anna Elisabeth had long discussions about what the explanations for paranormal phenomena could be....

From Bente Gullveig Alver's book about the psychic
"Anna Elisabeth Westerlund"
Book review
Lodvar Kaarstad 1907 - 1994